Step 1
Connect to the "depaul" WiFi network when on campus and once the 'DePaul WiFi Setup" pages opens select "Mobile Devices", follow the steps on screen and navigate to wifisetup.depaul.edu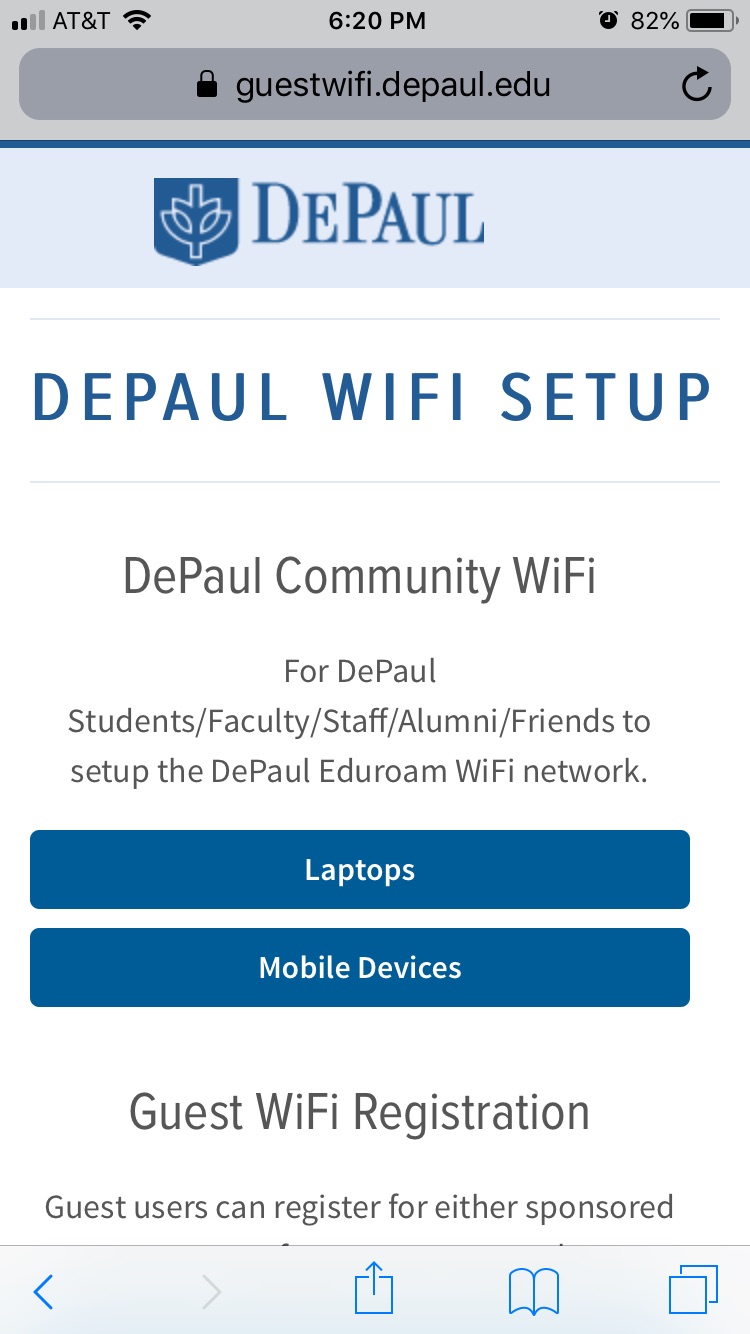 Step 2
Click "Sign in".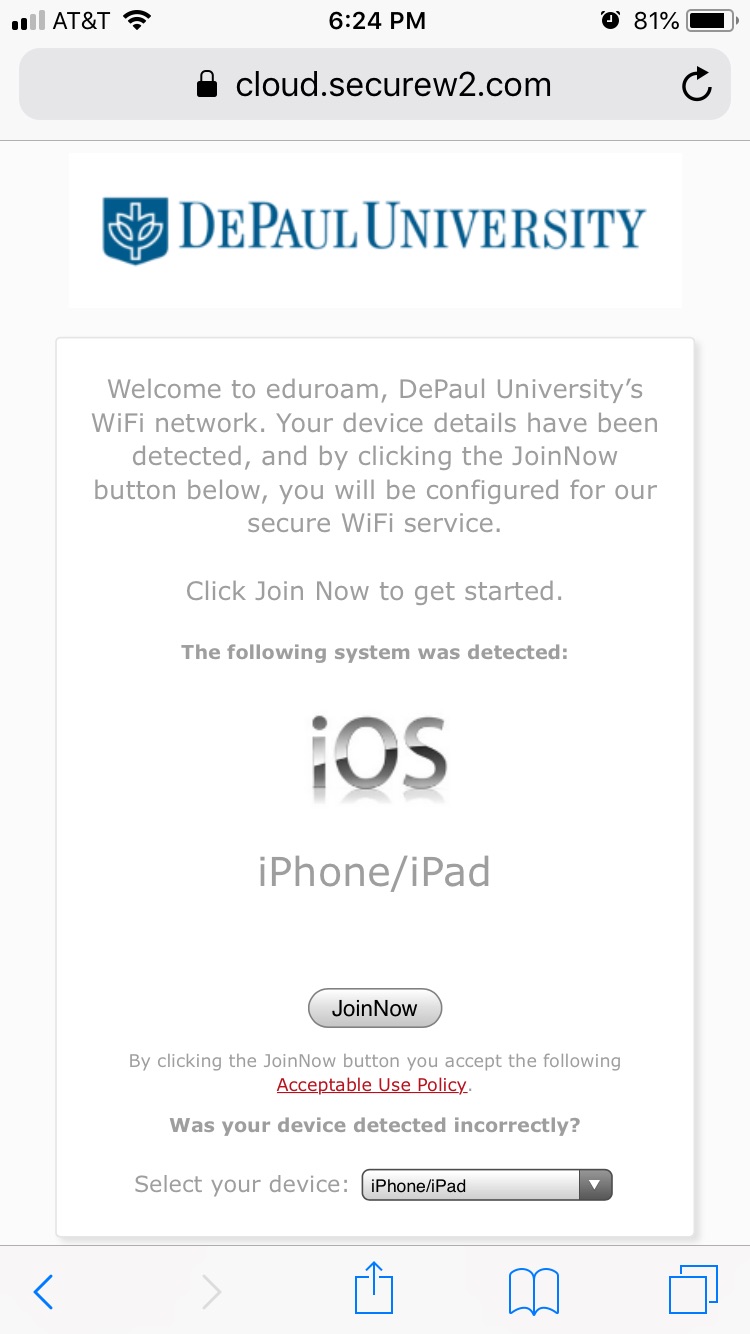 Step 3
Enter your BlueKey login credentials (username@depaul.edu email address and password).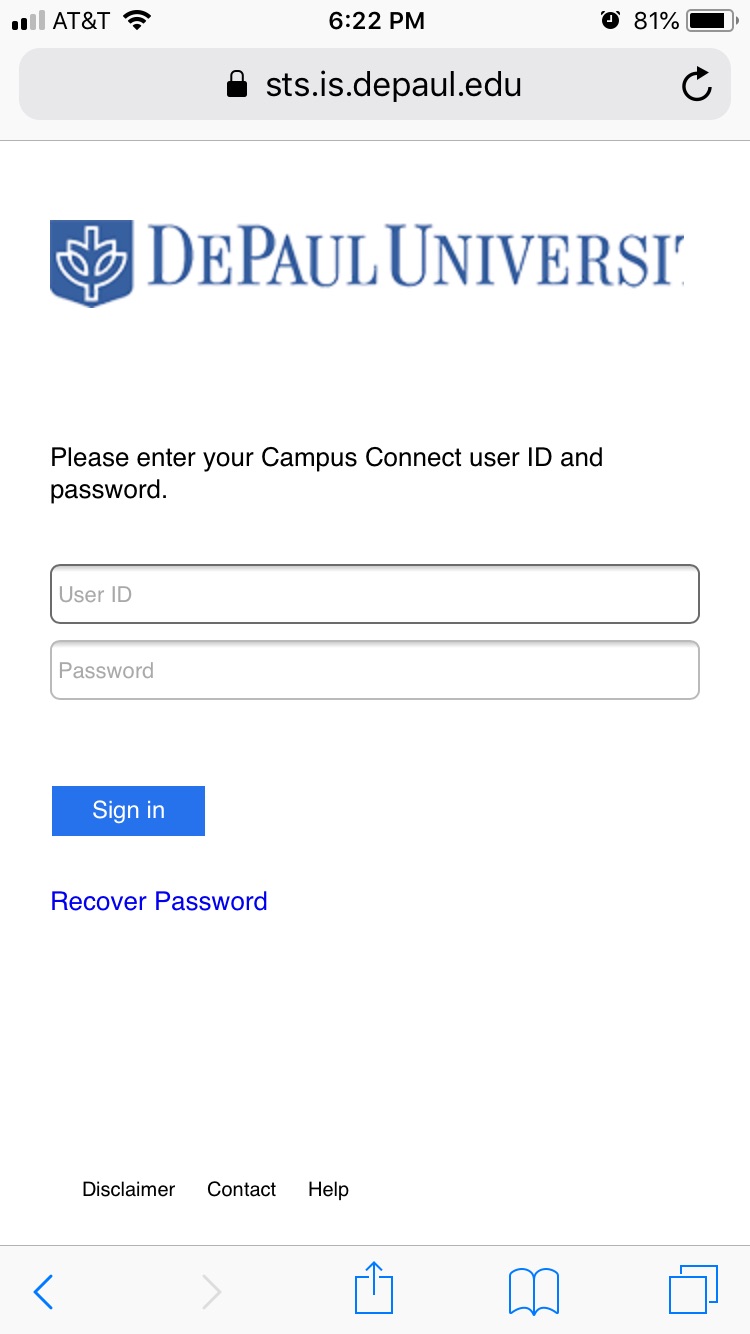 Step 4:
Click "Join Now" to continue.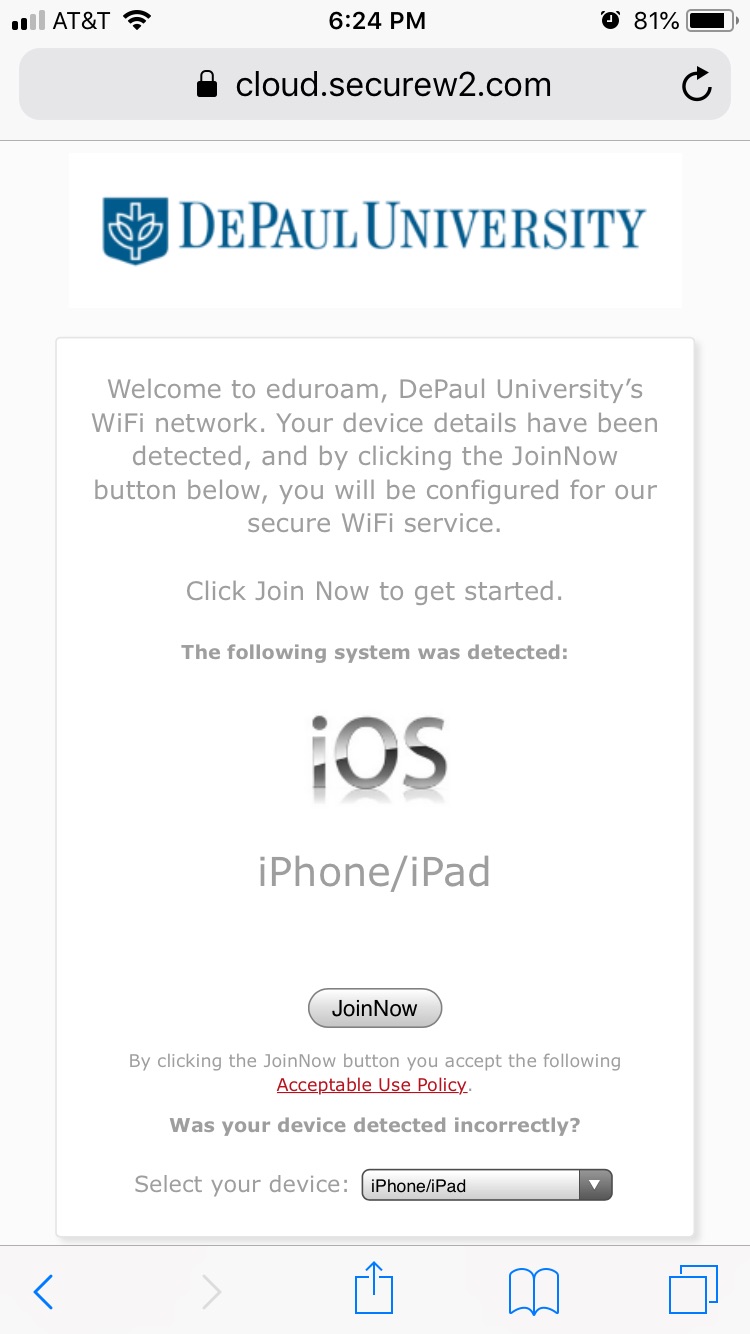 Step 5
Click "Allow".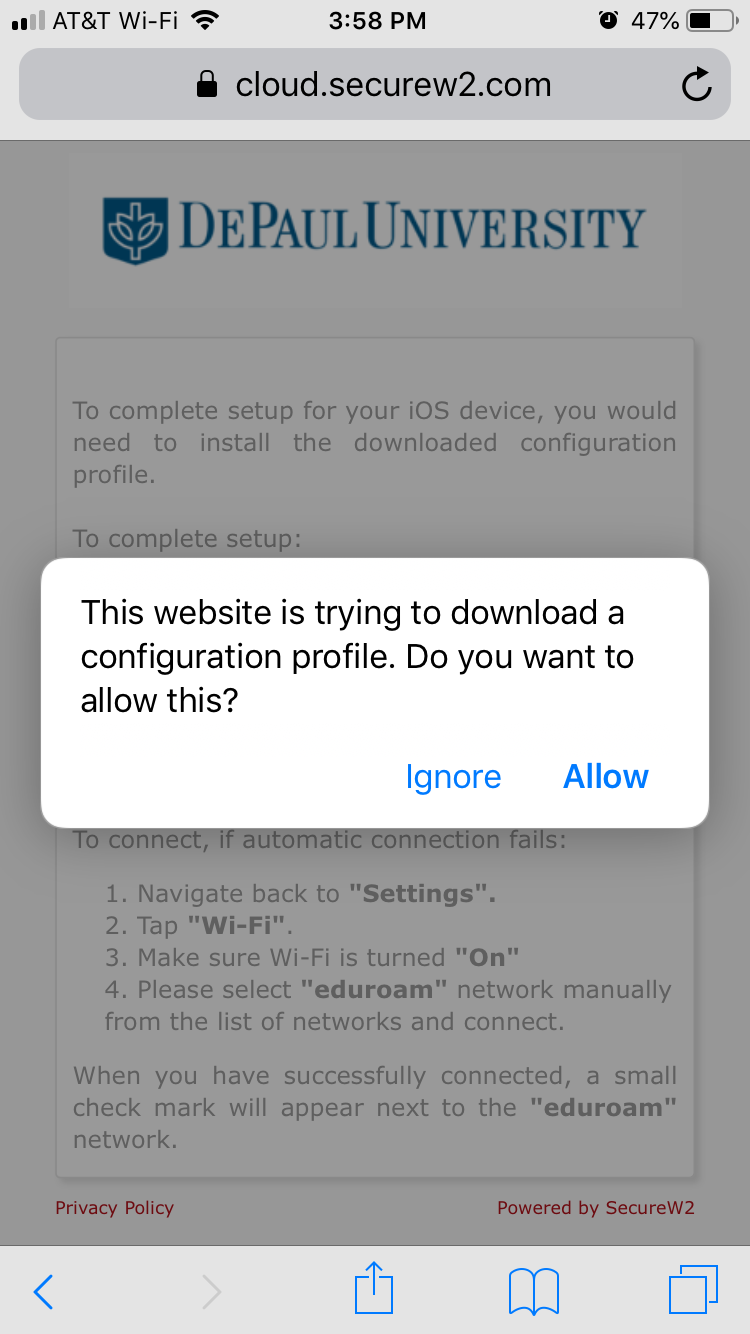 Step 6
After the WiFi profile has downloaded, click the close button.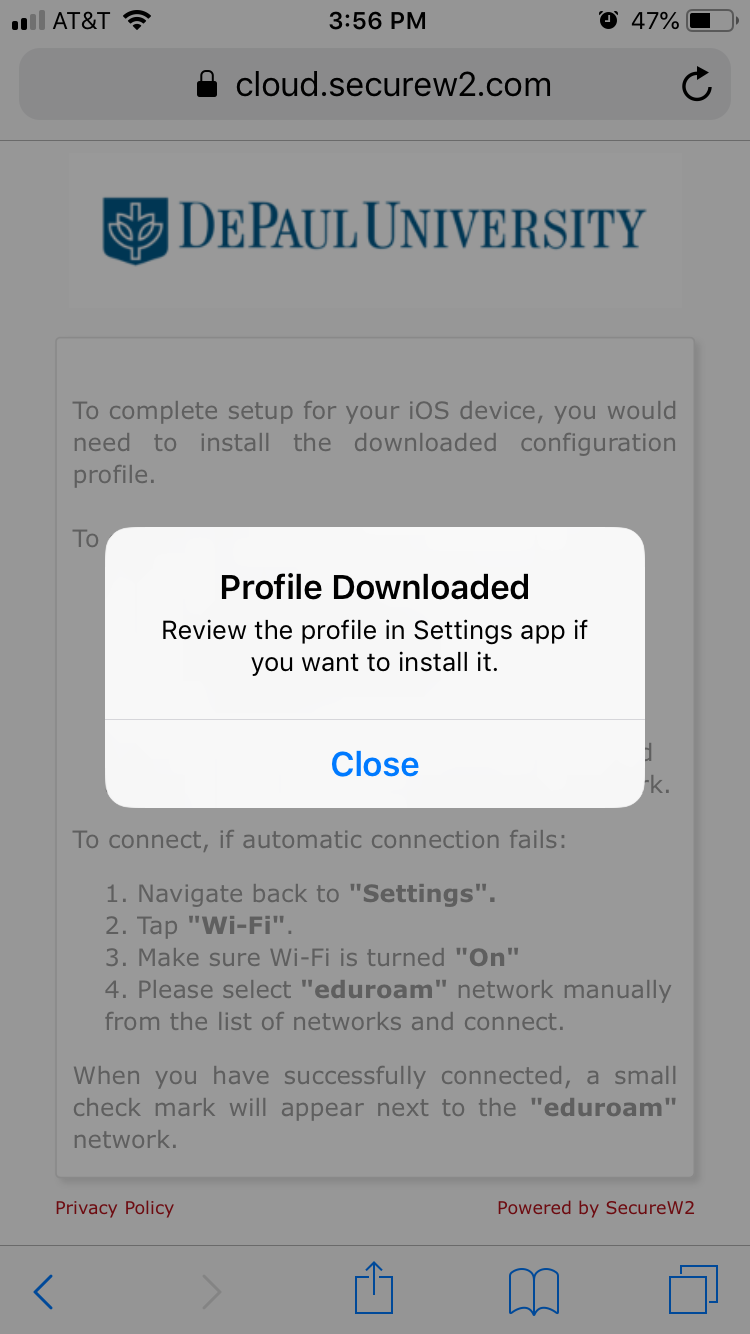 Step 7
Open the Settings App and go to General -> Profile. Select the Profile titled "DePaul University eduroam MobileConfig".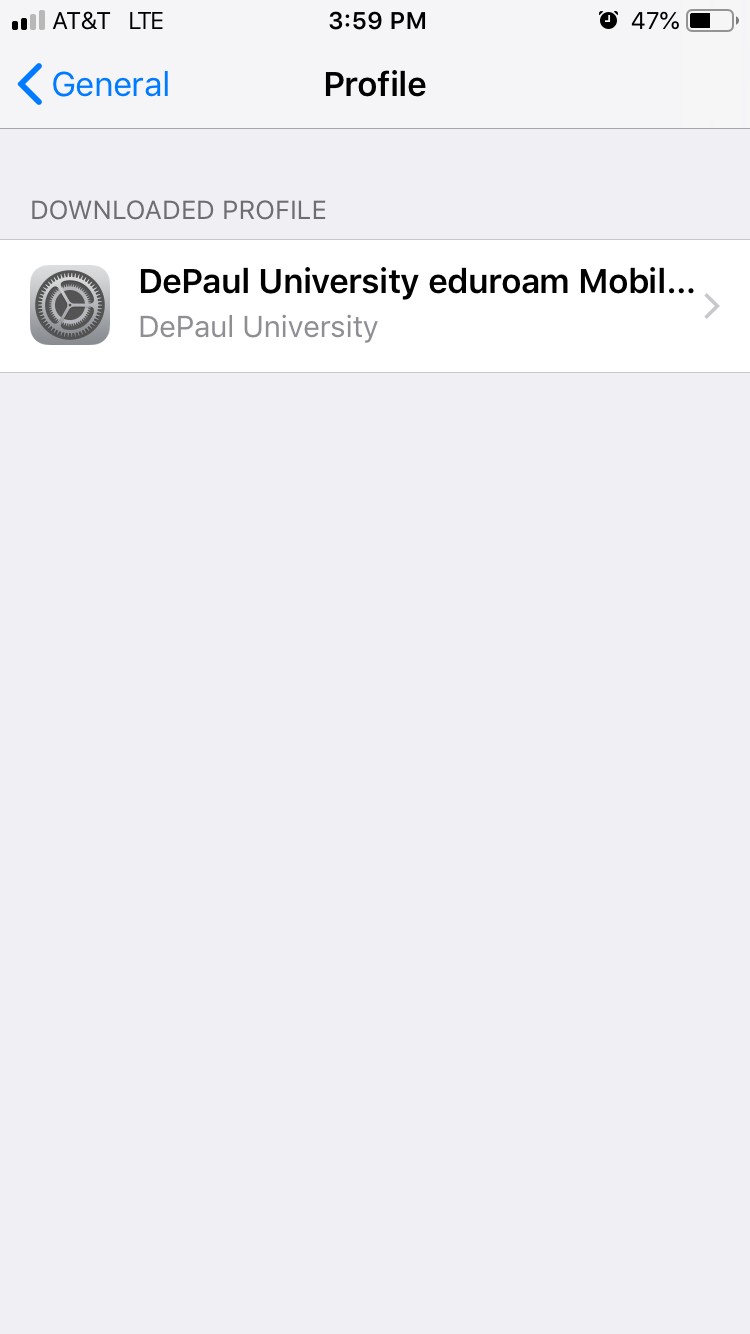 Step 8
Click "Install" at the upper right-hand corner of the screen.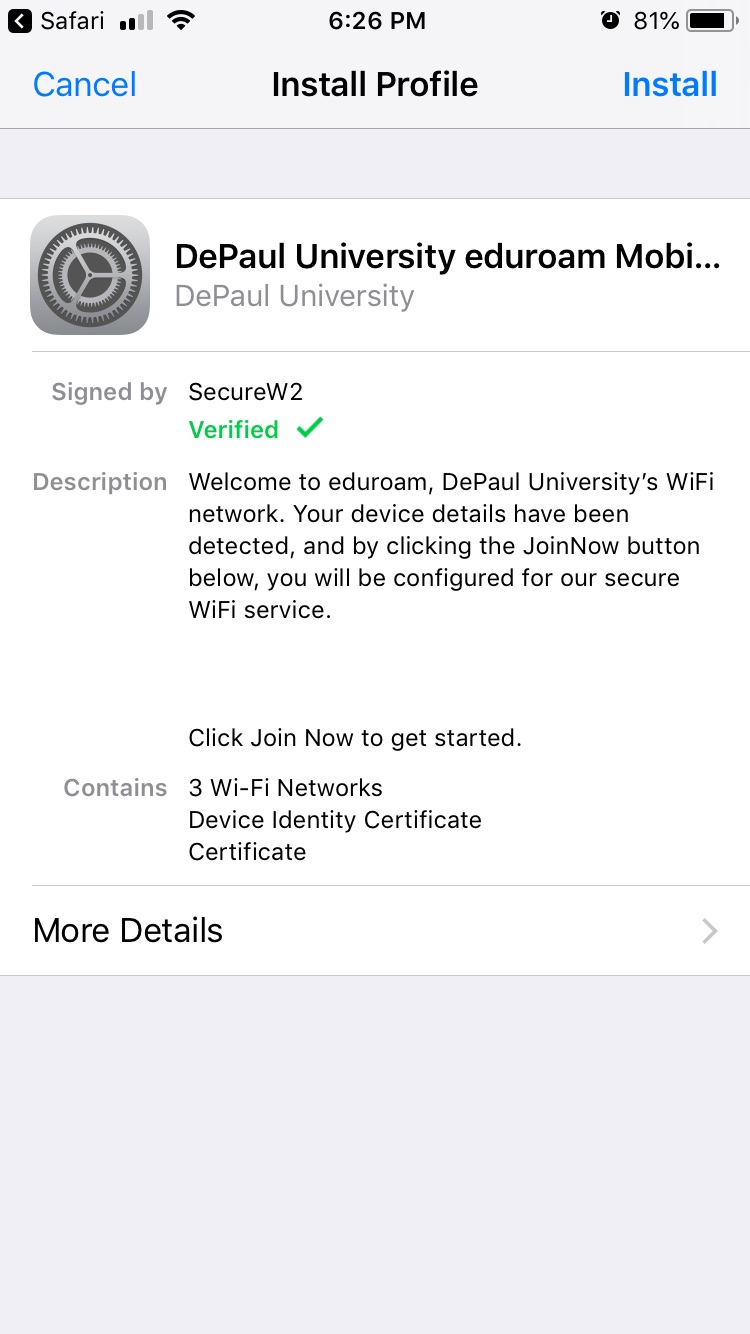 Step 9
Enter in your device passcode in order to proceed with setup.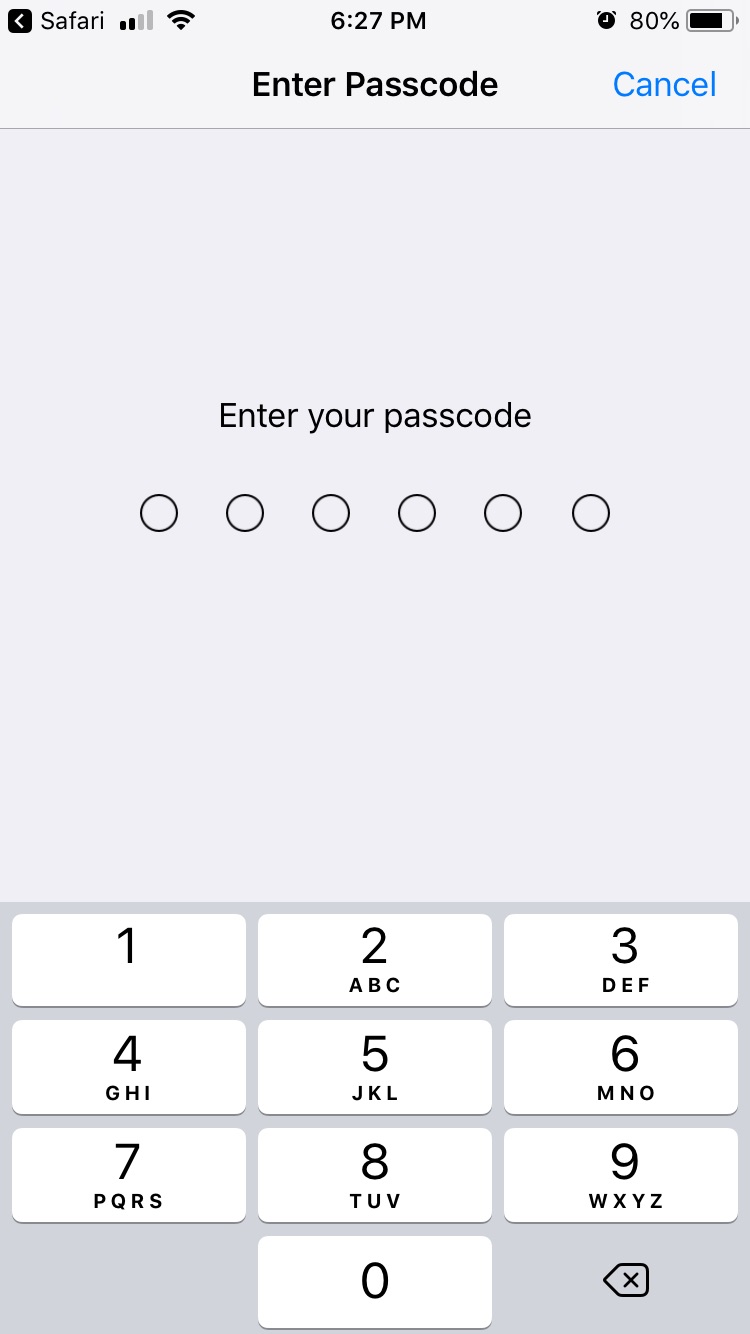 Step 10
Select "Install" to setup the WiFi profile.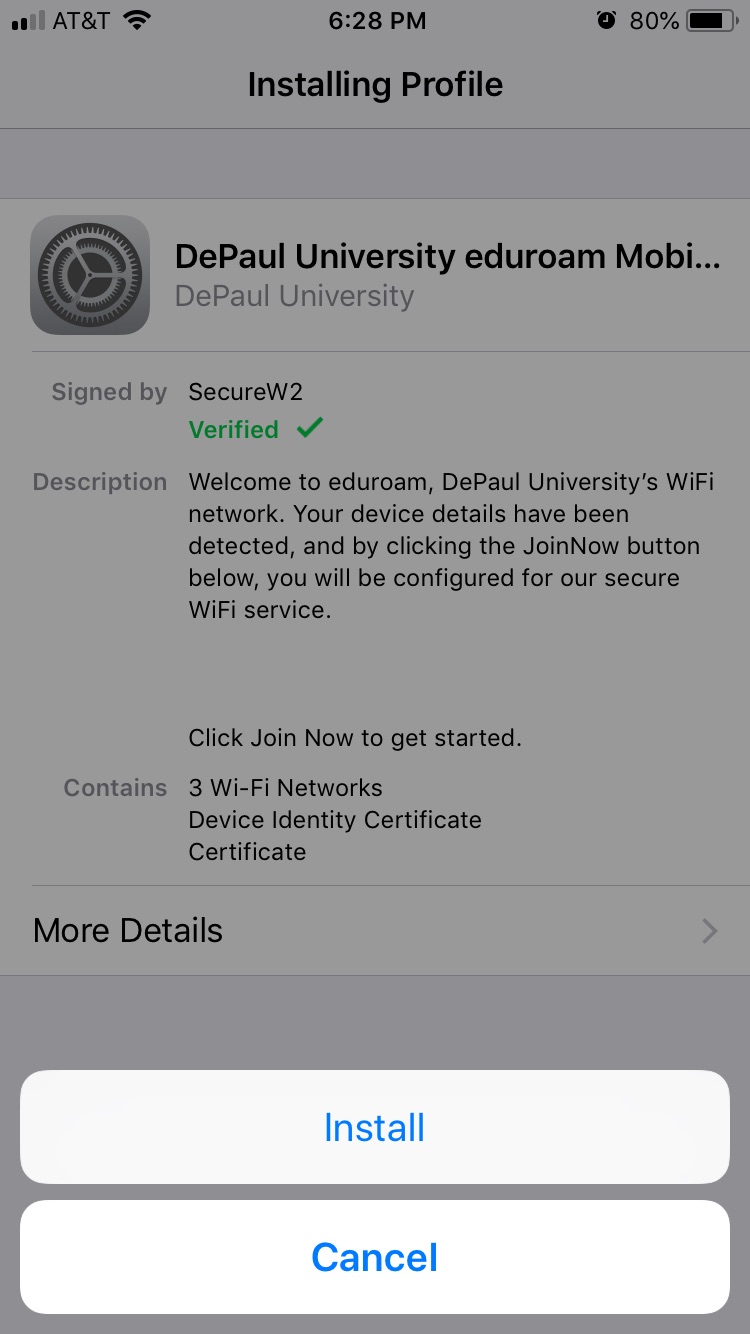 Step 11
Click "Done" in the upper right-hand corner to finish the setup.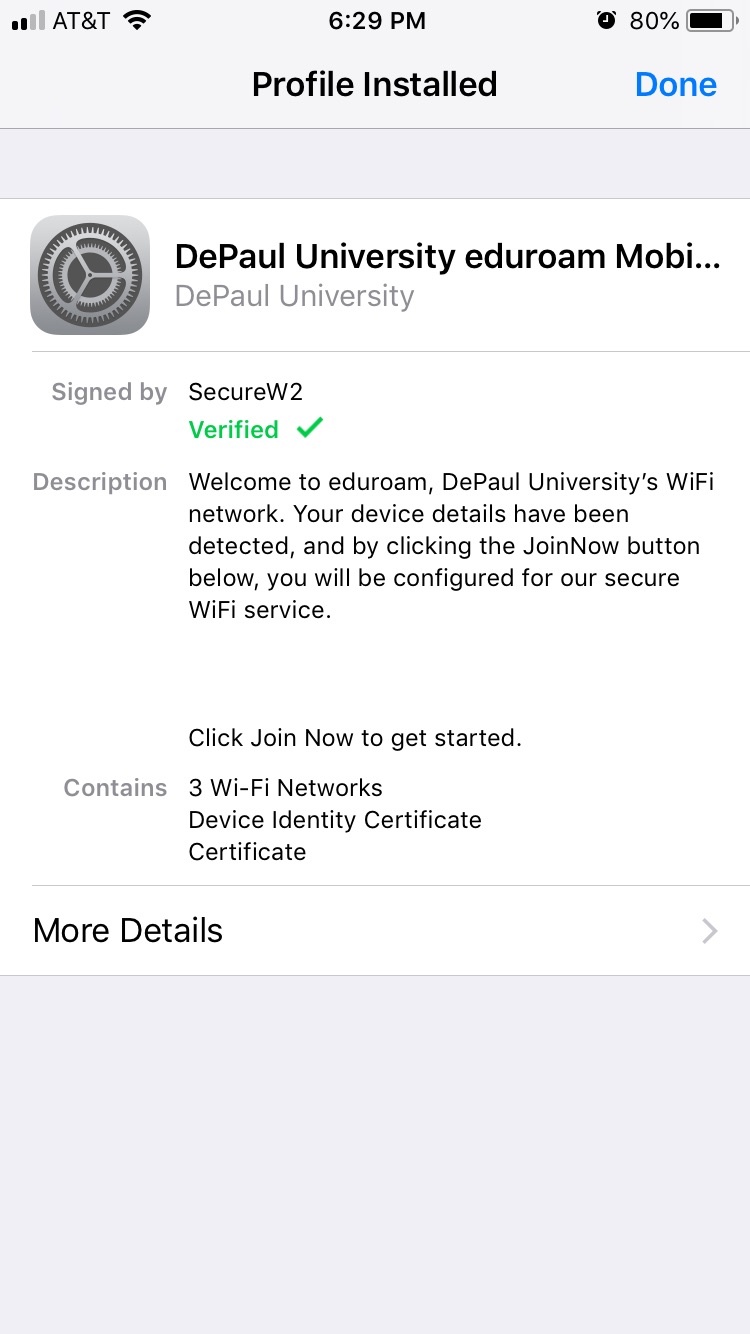 Step 12
You may need to select the eduroam WiFi network if your device does not auto-connect after a few seconds.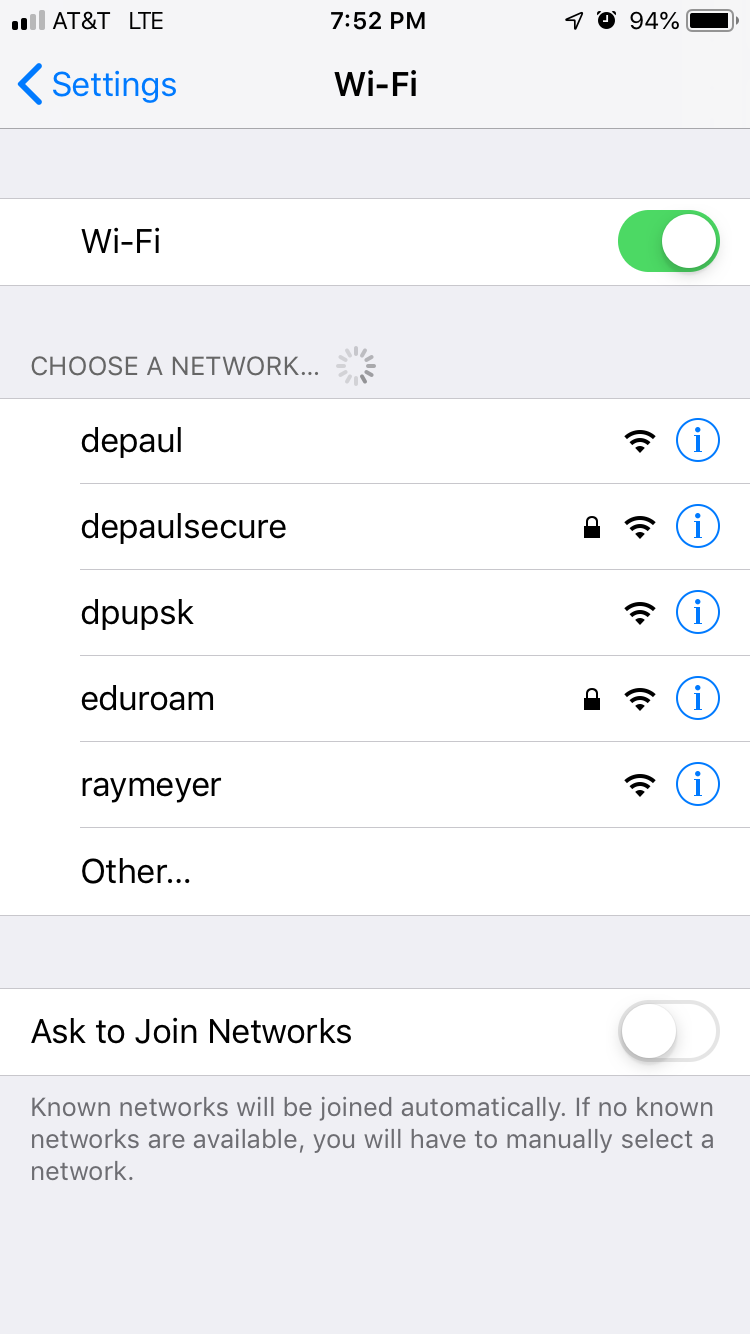 Step 13
Accept the certificate to join the "eduroam" network. You will only need to do this the first time you connect.