Step 1
Connect to the "depaul" WiFi network when on campus and once the 'DePaul WiFi Setup" pages opens select "Mobile Devices". Follow the steps on screen and navigate to wifisetup.depaul.edu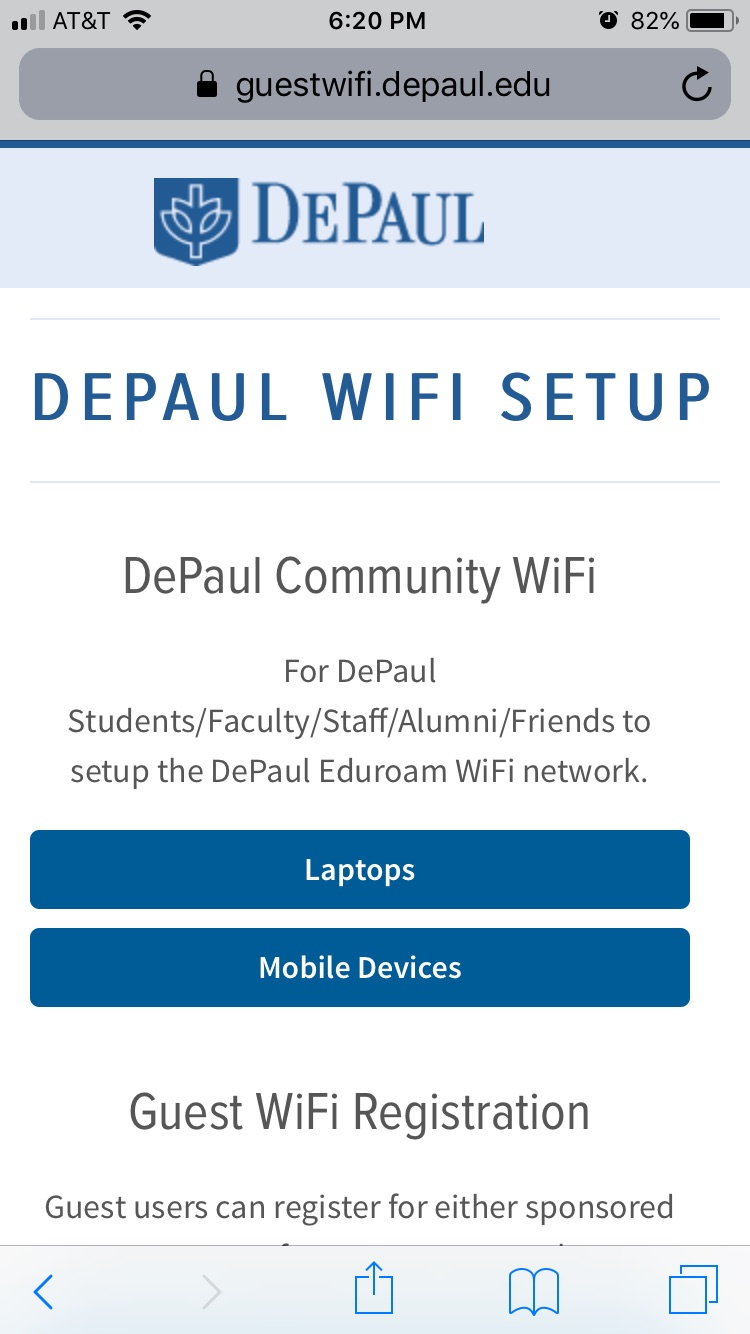 Step 2
Click "Sign in".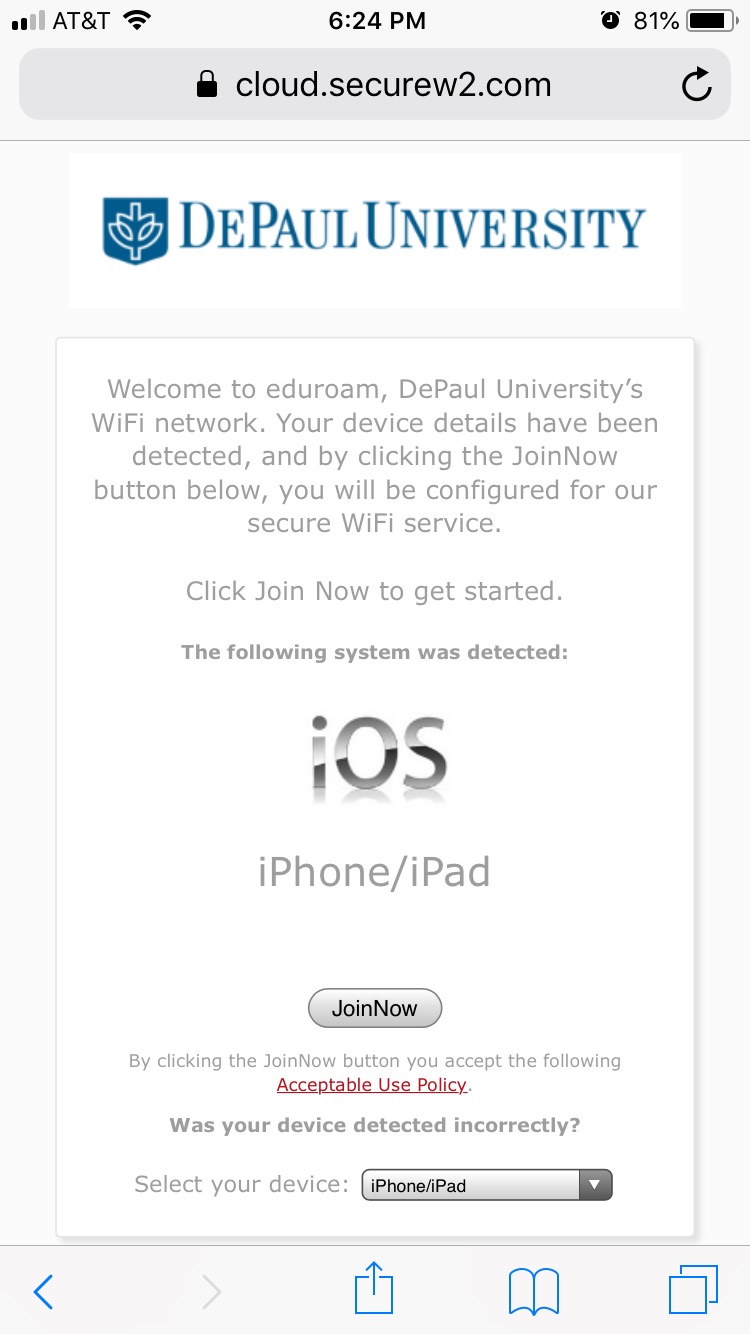 Step 3
Enter your BlueKey login credentials (username@depaul.edu email address and password).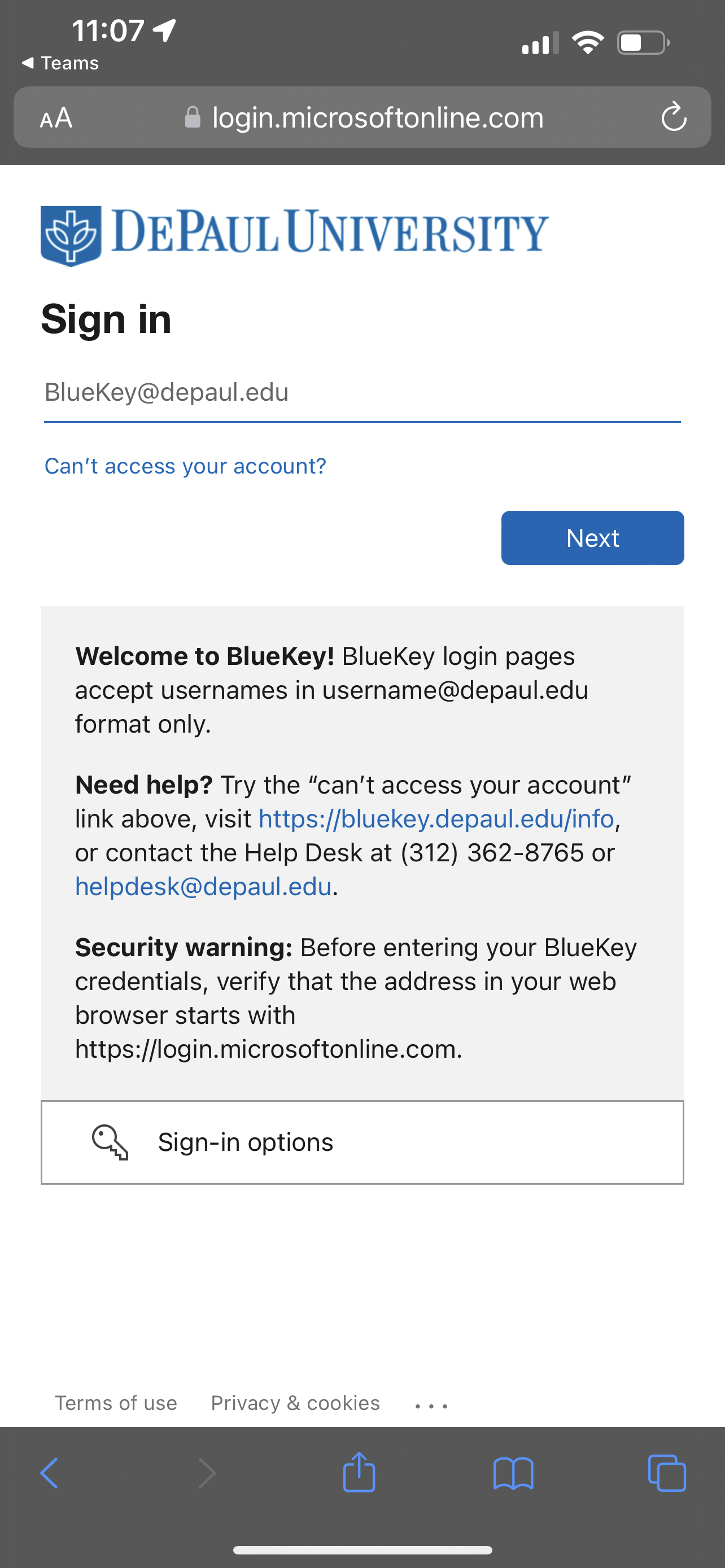 Step 4:
BlueKey Multi-Factor Authentication (MFA) will appear. Please continue with the Microsoft Authenticator app.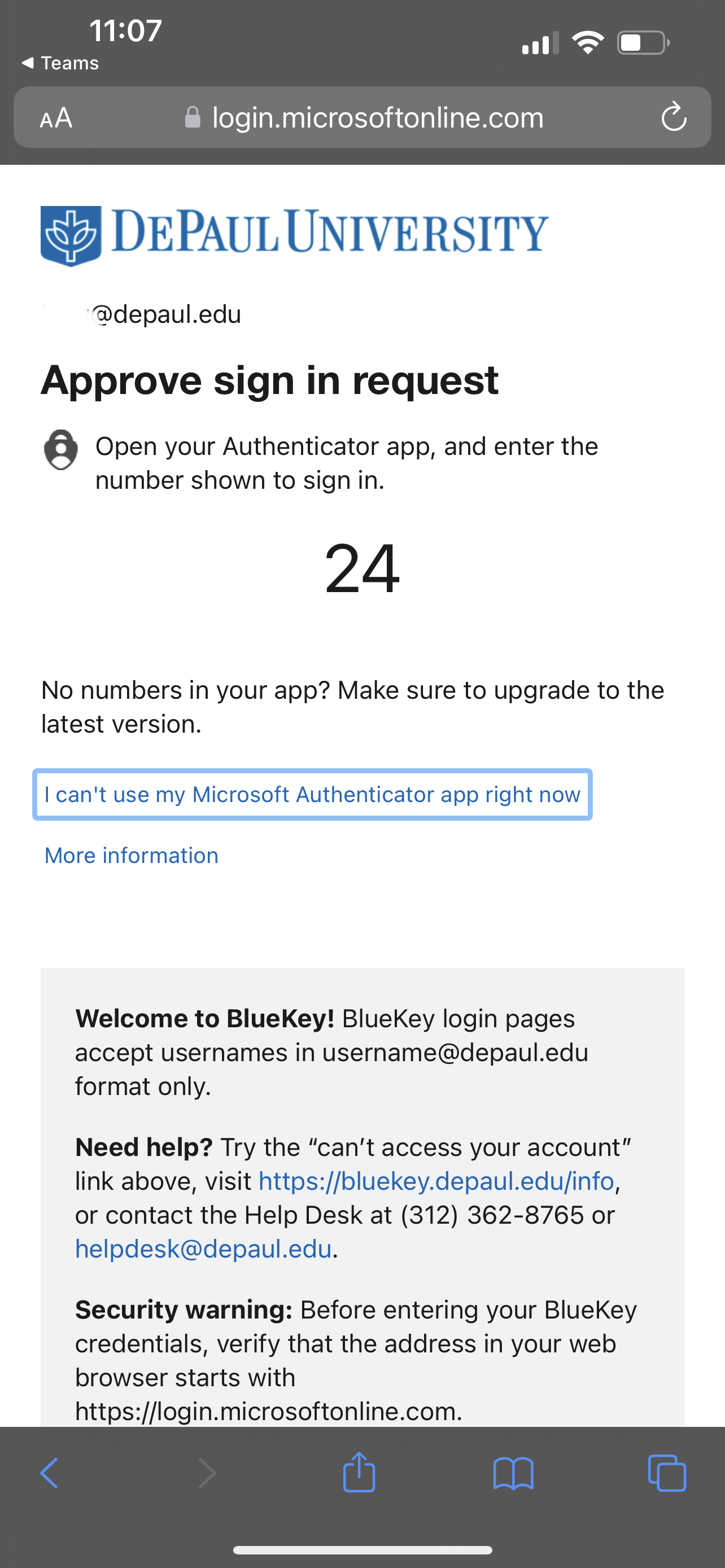 Step 5:
Click "Join Now" to continue.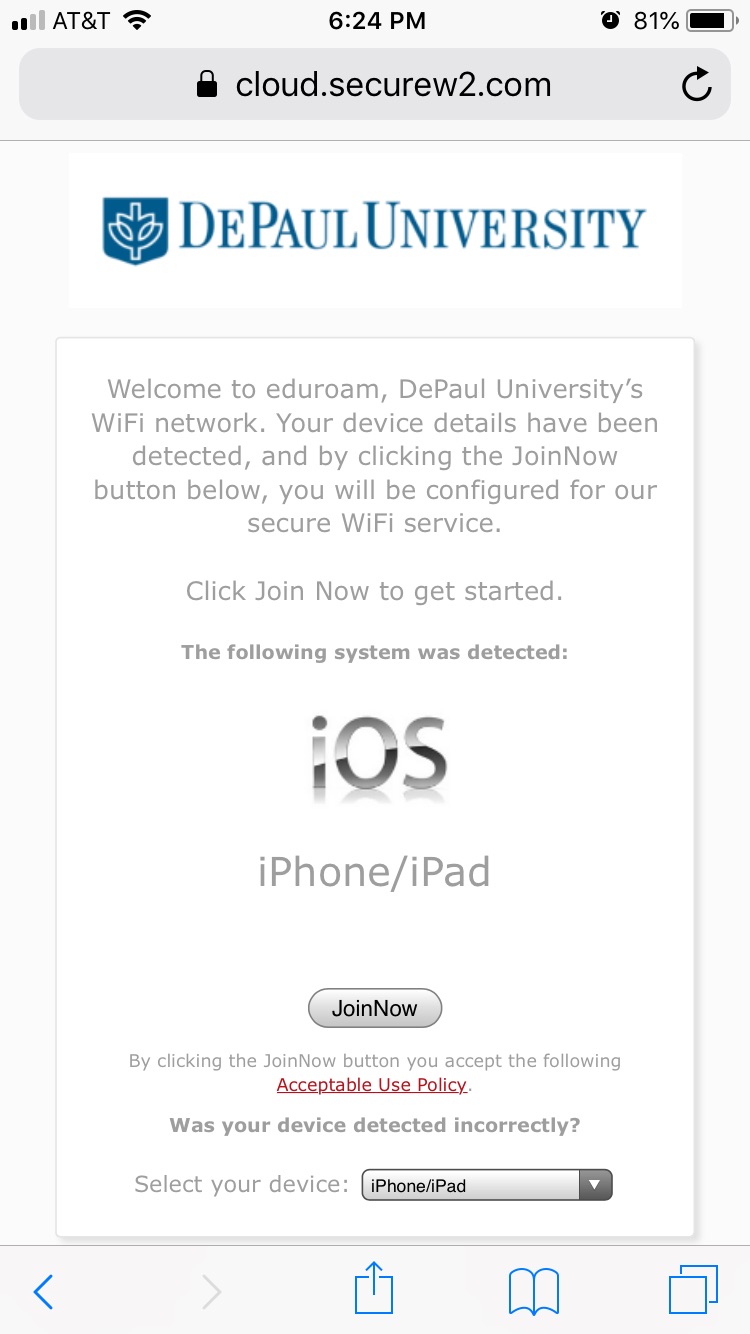 Step 6
Click "Allow".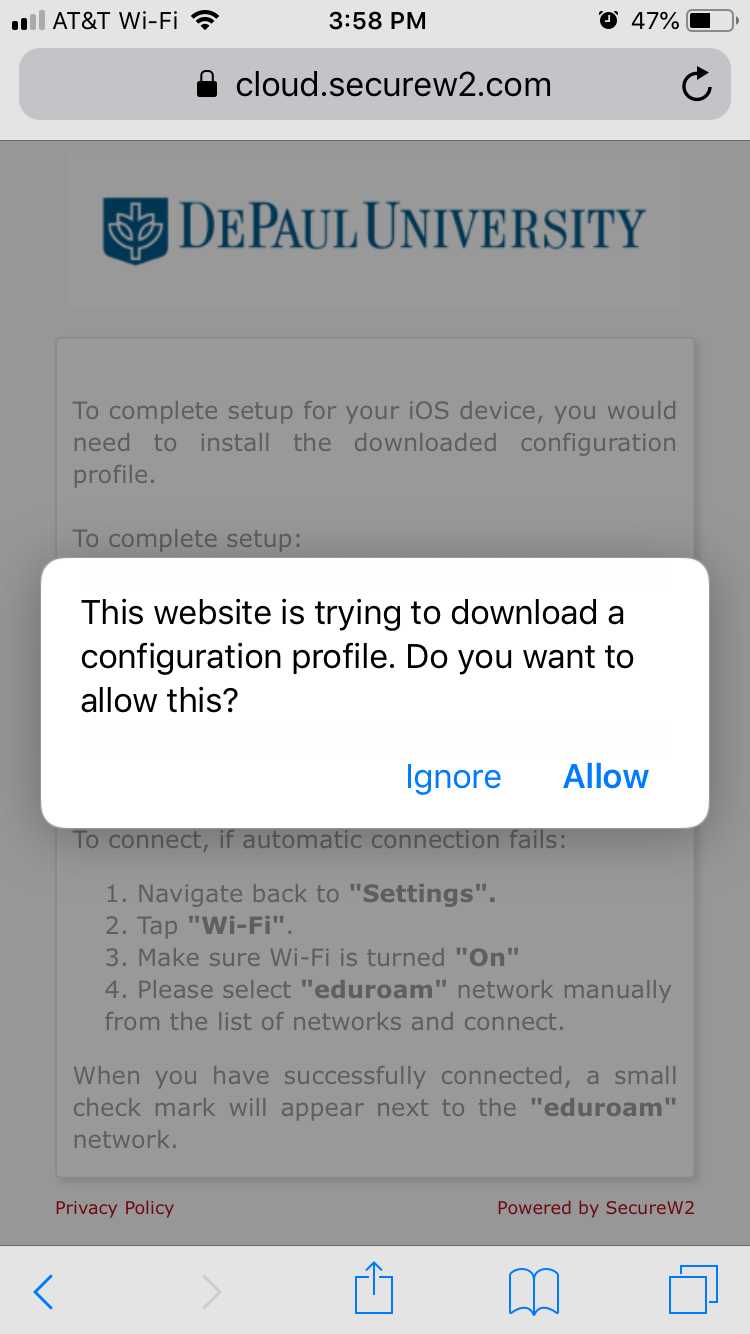 Step 7
After the WiFi profile has downloaded, click the close button.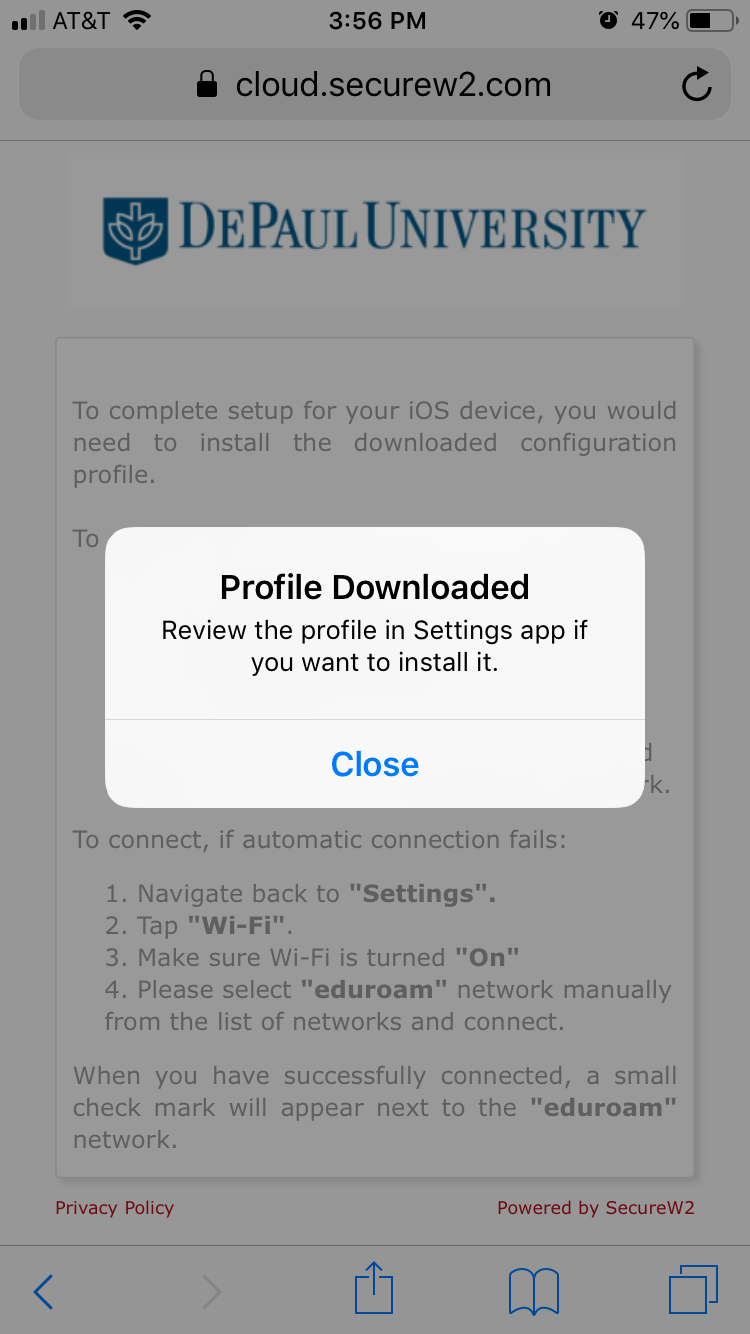 Step 8
Open the Settings App and go to General -> Profile. Select the Profile titled "DePaul University eduroam MobileConfig".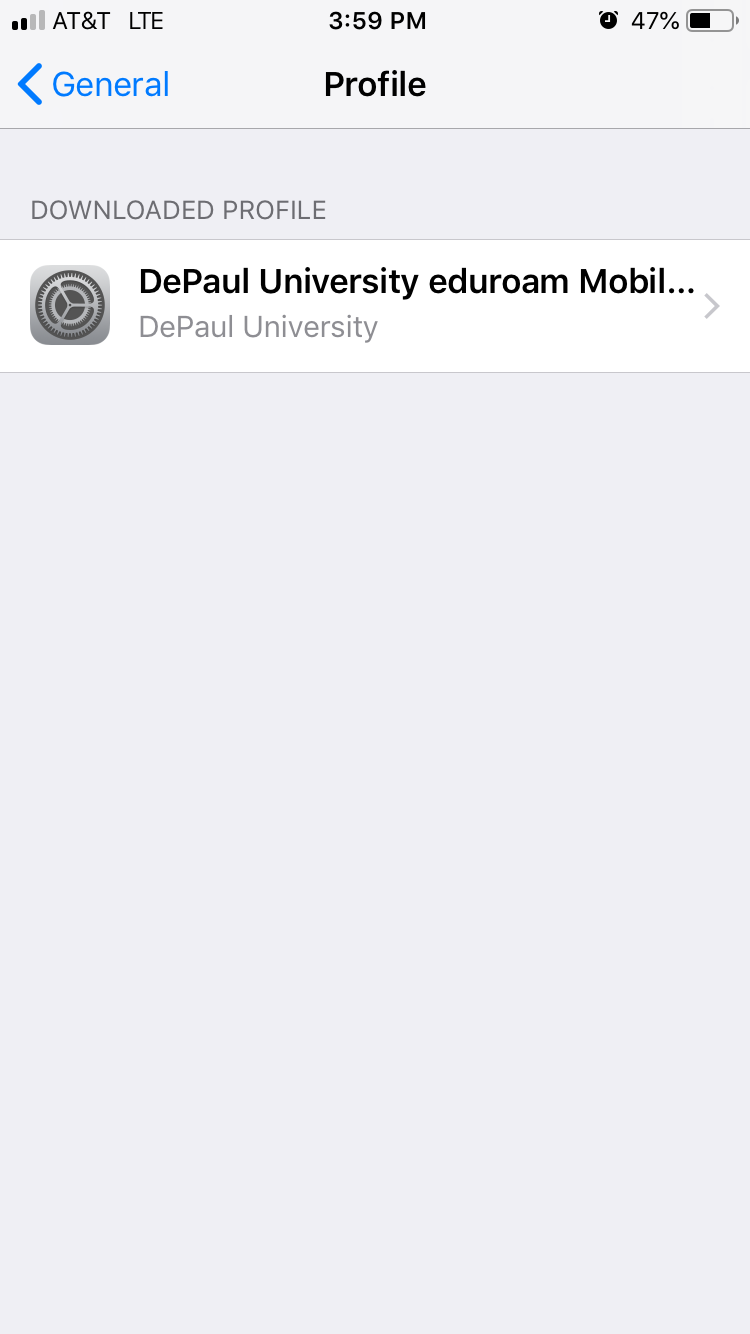 Step 9
Click "Install" at the upper right-hand corner of the screen.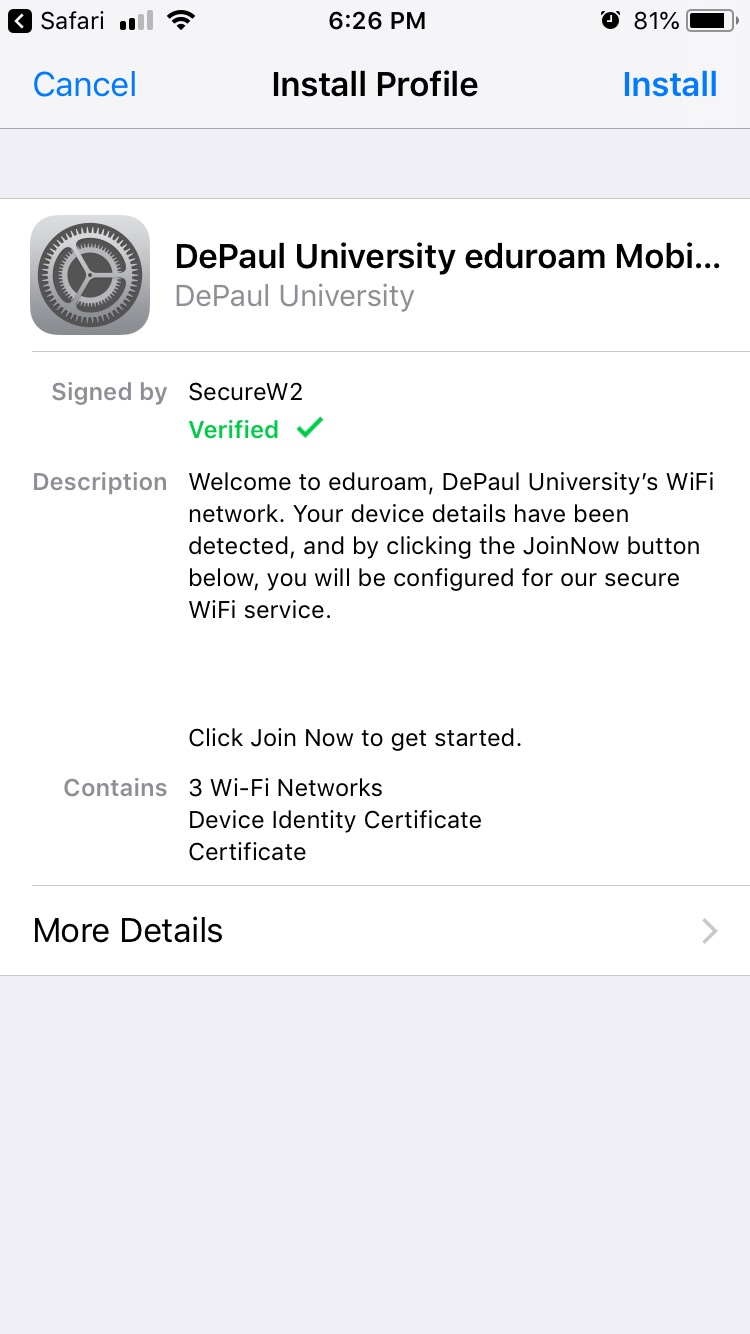 Step 10
Enter in your device passcode in order to proceed with setup.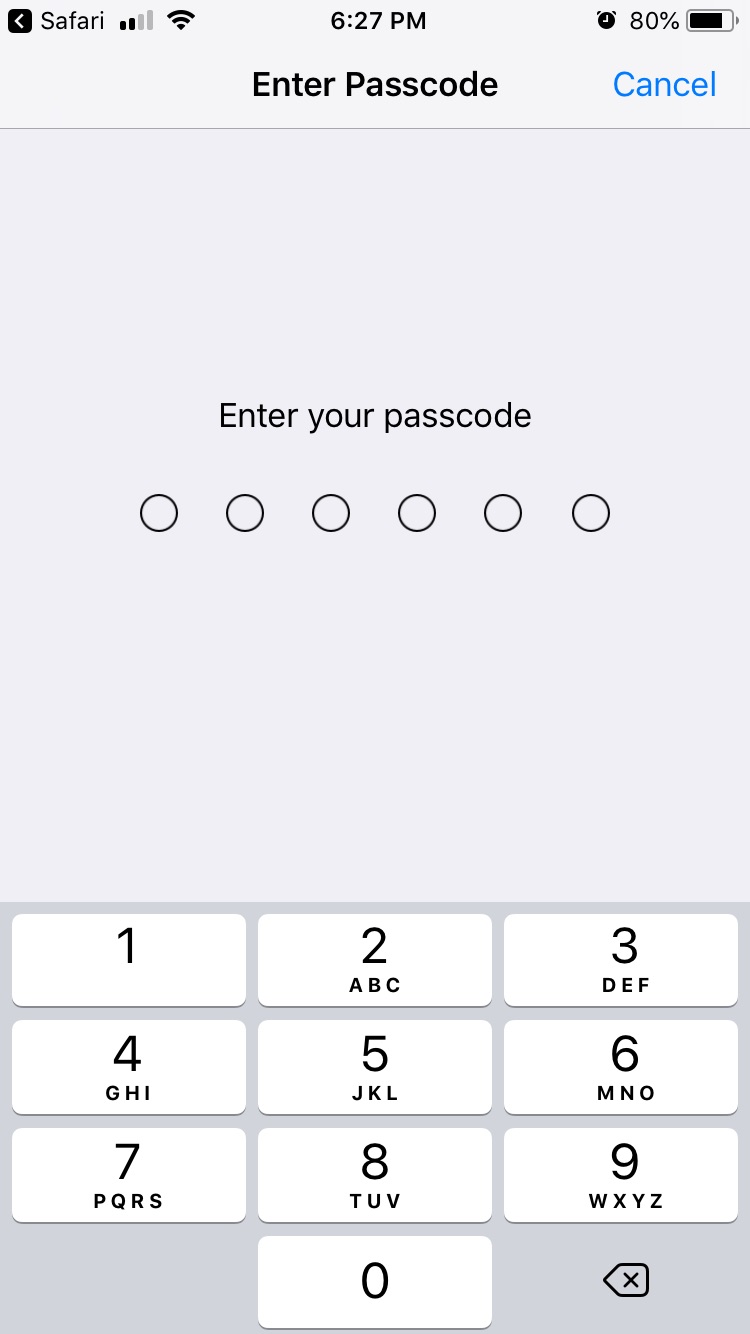 Step 11
Select "Install" to setup the WiFi profile.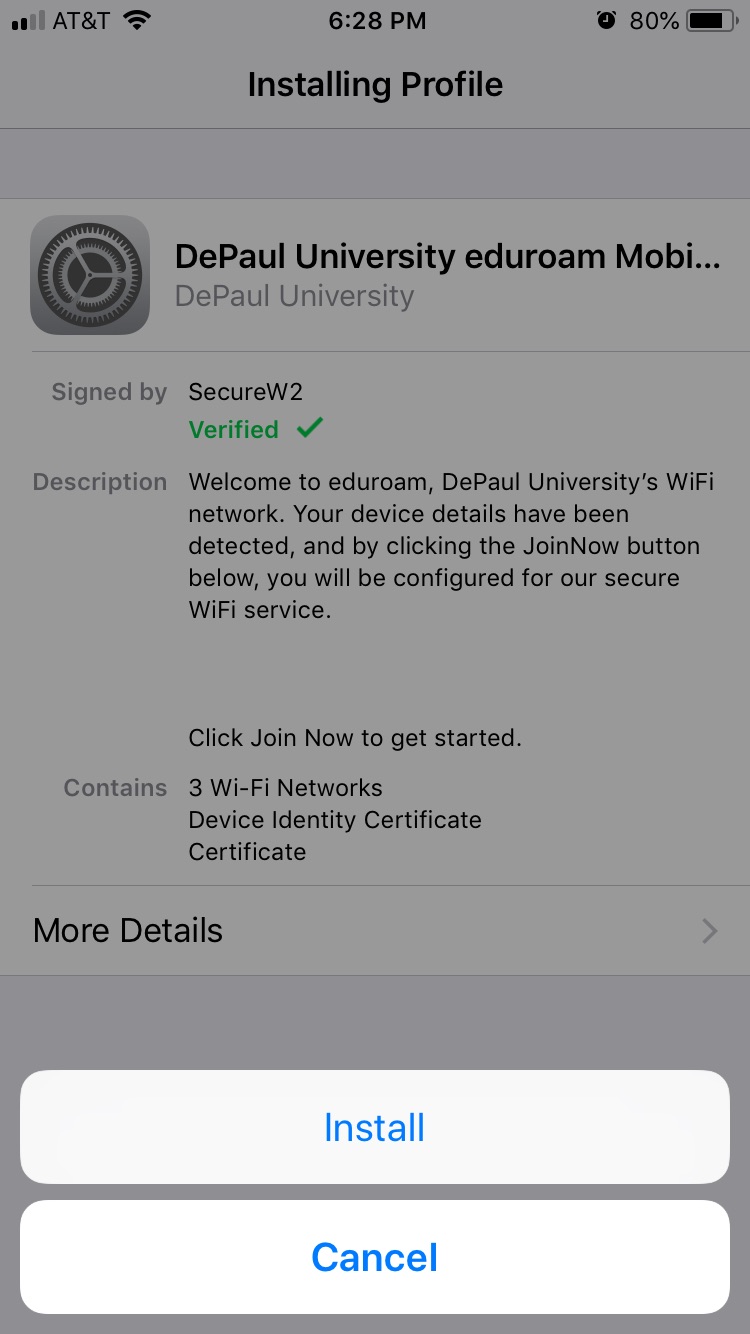 Step 12
Click "Done" in the upper right-hand corner to finish the setup.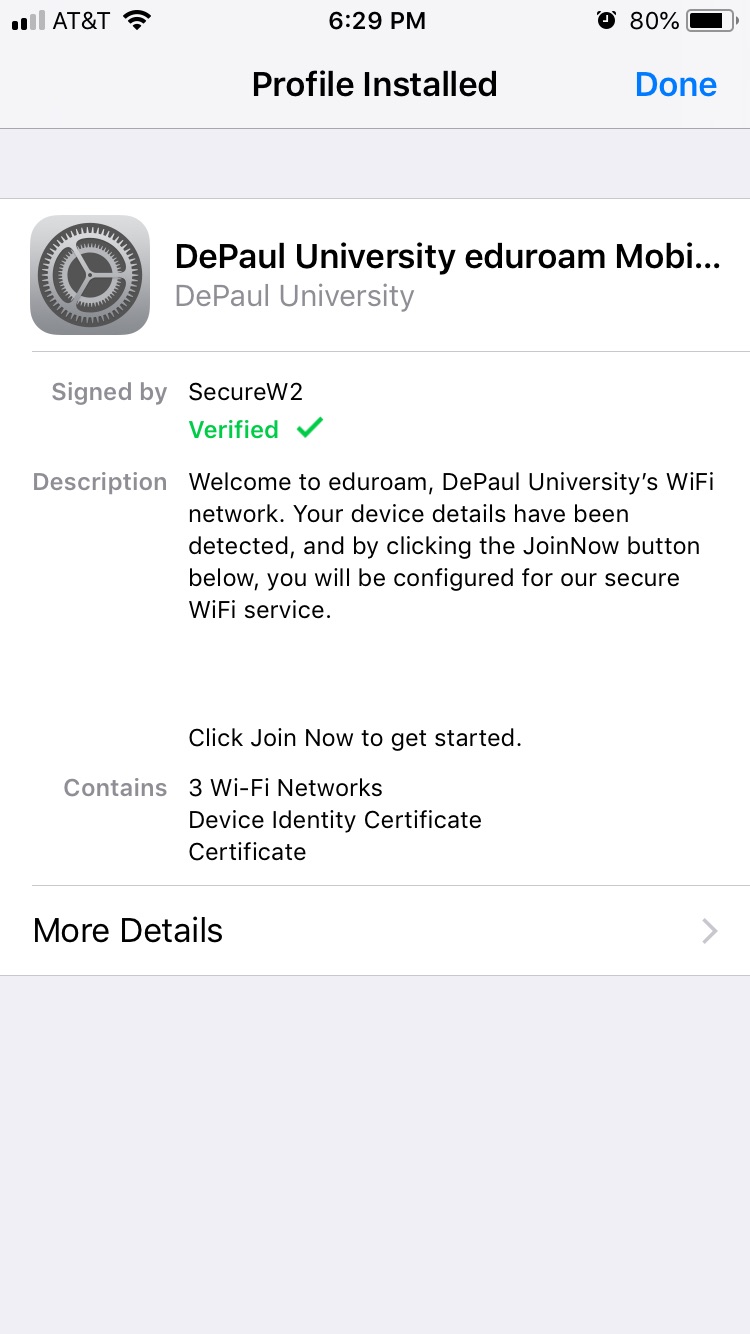 Step 13
You may need to select the eduroam WiFi network if your device does not auto-connect after a few seconds.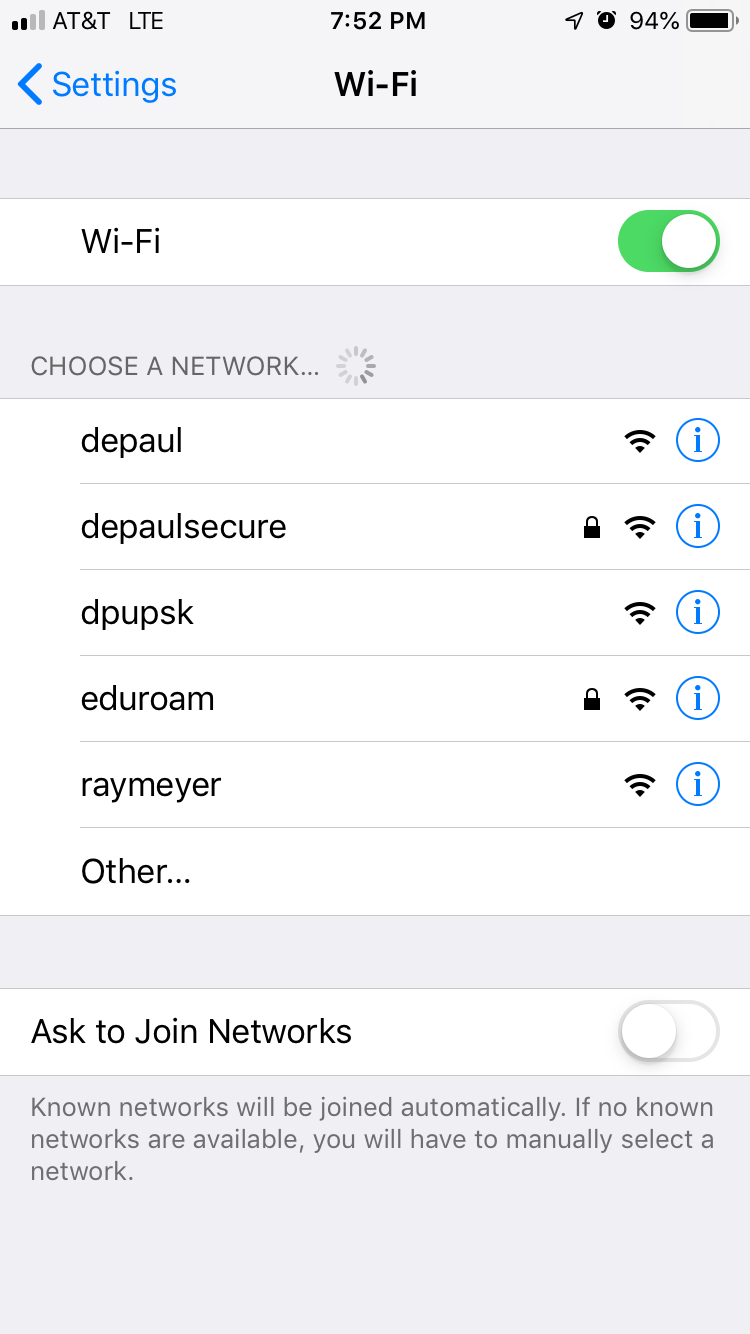 Step 14
Accept the certificate to join the "eduroam" network. You will only need to do this the first time you connect.