Before You Start
Do you have the IP Address of your on-campus Windows computer?
Did you configure the on-campus computer for Remote Desktop?
Connect from Off-Campus macOS Client
On your remote machine or off-campus computer, you will need to use the Microsoft Remote Desktop (RDP) client for macOS.
Install RDP Client
1. Open AppStore and login if necessary.
2. In the top left search bar, type Microsoft Remote Desktop 10

3. Click the Get button, then click Install.

4. Once installation is complete click Open.
Add Device
Let's add our on-campus computer to the list of device.
1. Click Add PC.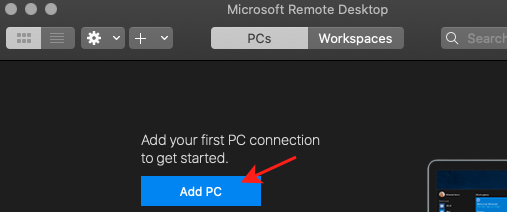 2. On the Add PC menu, enter the on-campus computer's IP address and create a friendly name for it.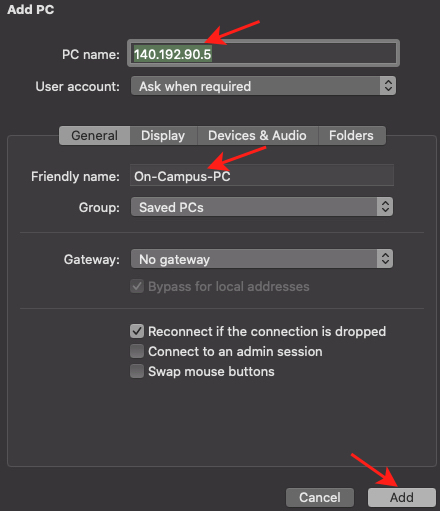 3. You can double-click to initiate the RDP connection, and enter your username and password.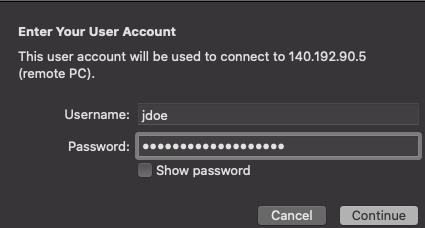 4. By default, Windows computers have a self-signed certificate and will show a certificate error upon connection.

5. You should now be connected to your on-campus computer via RDP from a remote macOS client.