Mobius Reports: Logging In
Information Services upgraded the Mobius financial reporting system in February 2020 to Mobius version 8. The login procedure is slightly different from the prior version.
The navigation has not changed -- Campus Connect > Navigator > Self Service > Reports
Two thing have changed though.
First, browsers like to block pop-ups from new servers. The login window for Mobius is a pop-up window. This only needs to be done once, twice if you use two browsers. Below are blocked pop-up in Firefox and Chrome.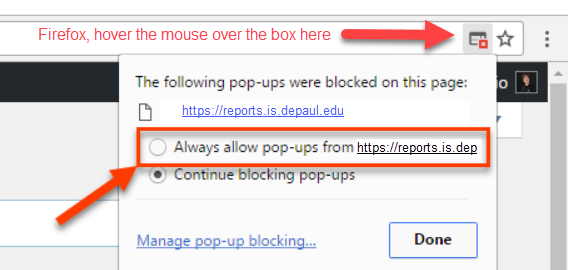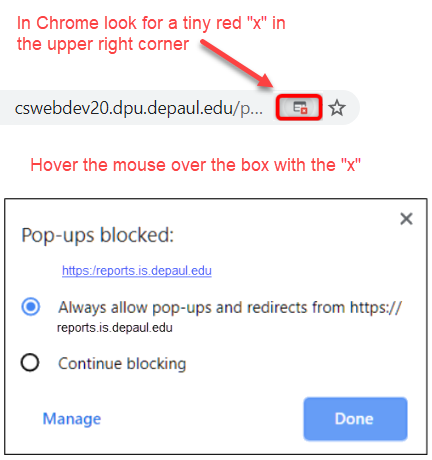 A second issue some users have faced, the login ID in Mobius must be CAPITALIZED now.

Additional information about Mobius access can be found at https://financialaffairs.depaul.edu/docs/Budget_Manager_Delegation.pdf