Zoom Windows Client: Update
Update Zoom Client on Windows PC
1. Launch Zoom desktop client.
2. Right-click on the Zoom tray icon (bottom left of screen).
3. Select About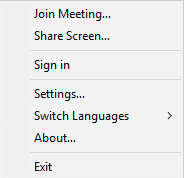 4. If an update is available, you can click on Update Now to initiate the process.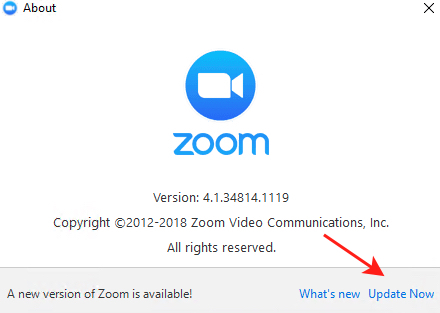 5. It'll just take a moment to complete the upgrade install.

That's it, your Zoom desktop client should be updated now.
If you are ever in doubt about the version of your client, you can always find the latest Zoom client from the Zoom download site.