Adobe Creative Cloud Error: "You don't have access to manage apps"
In some instances, CDM faculty may encounter an error message in the Adobe Creative Cloud launcher displaying that they do not have permission to view/install applications. To resolve this issue, perform the following steps:
1. Enter the following directory based on whether you are on Mac or Windows:
Mac: /Library/Application Support/Adobe/OOBE/Configs/
Windows: C:\Program Files (x86)\Common Files\Adobe\OOBE\Configs\
To enter the directory on Mac, click Go, then select "Go to Folder…" as shown below: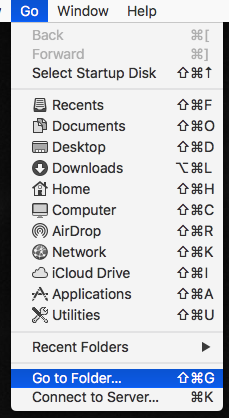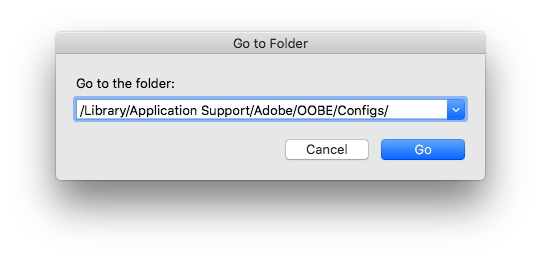 2. A Finder window will open and there should be a file called ServiceConfig.xml inside of it. Move the file to your desktop first, then right-click the file and select Open With > TextEdit (on Mac) or Notepad (on Windows).
3. Your text editor will open this file, and you'll see several lines of text inside. Find every instance of "false" in there and change them to "true" (your individual file may have more instances to change than is shown below). Save the file, then move it back to its original directory. When asked if you want to replace it, do so. The computer may ask for your computer password or administrative credentials to proceed (do so if prompted). Below is an example of this in TextEdit on Mac: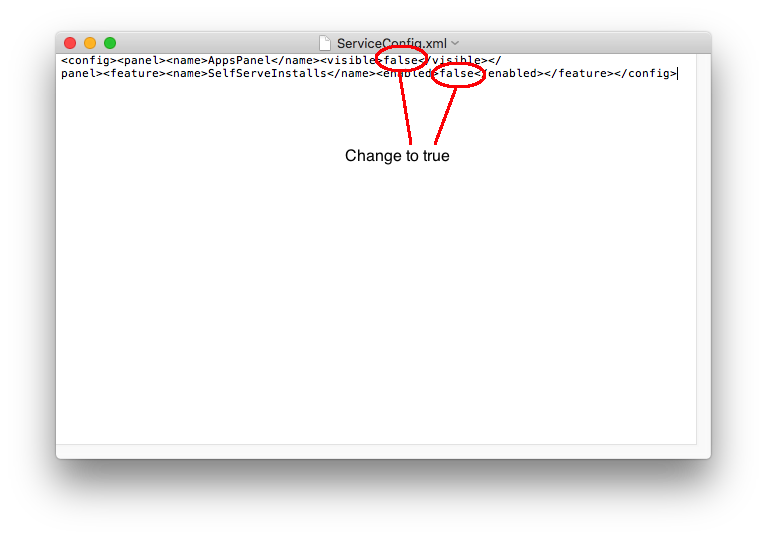 4. Now, exit out of Creative Cloud completely and restart your computer. Log back in to Creative Cloud. The Apps tab should now show its contents.