It is recommended to use the Remote Desktop helper tool to connect (rdhelper.is.depaul.edu). If you prefer to connect manually, please follow the below instructions.
1) In the search box on the taskbar, type Remote Desktop Connection, and then select Remote Desktop Connection.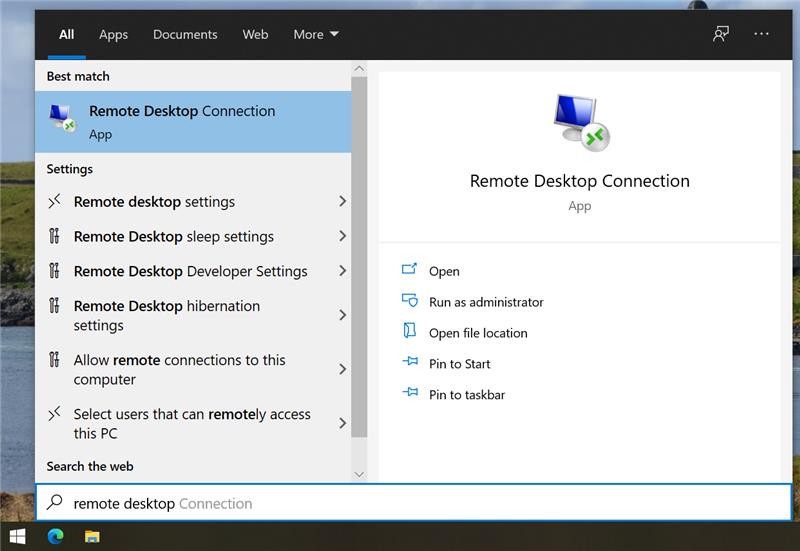 2) Expand the "Show Options" menu.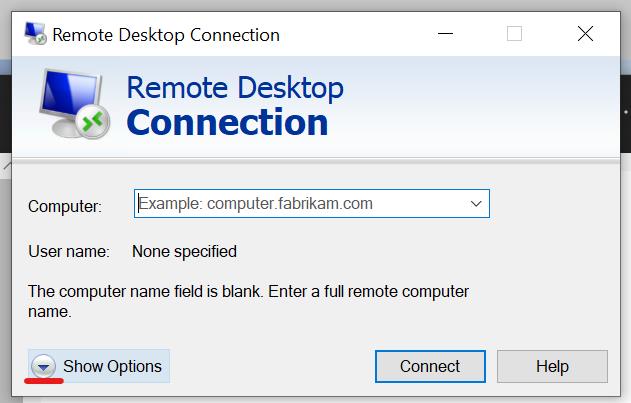 3) Computer: Enter your work desktop computer's IP address.
4) User name: Enter your DePaul username in the format DPU/myusername
5) Select the Advanced tab.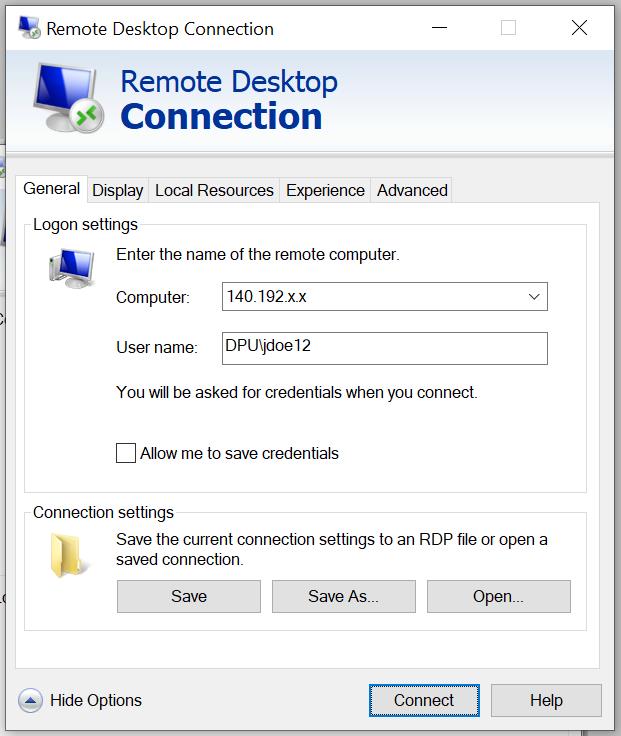 6) Click on the Settings button.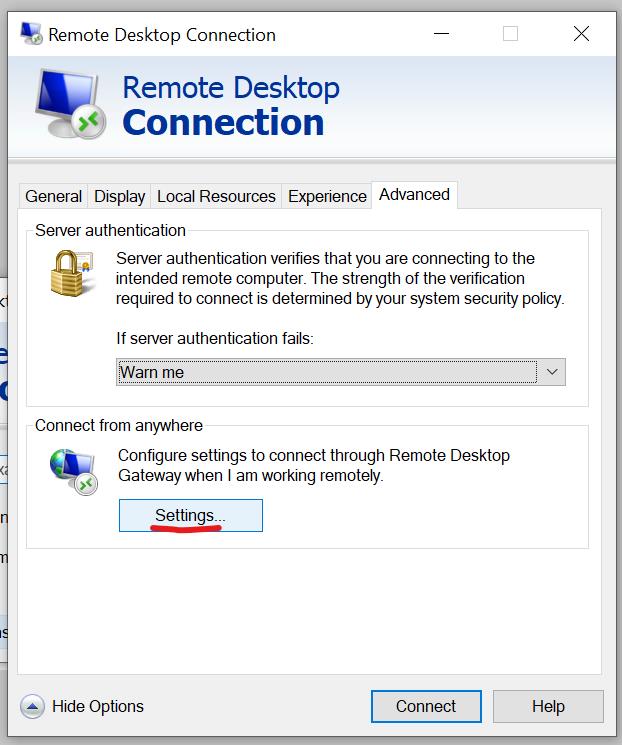 7) Select the "Use these RD Gateway server settings:" button.
8) Server name: Enter rdgateway.depaul.edu.
9) Check the box next to "Use my RD Gateway credentials for the remote computer"
10) Clear the checkbox next to 'Bypass RD Gateway server for local addresses'"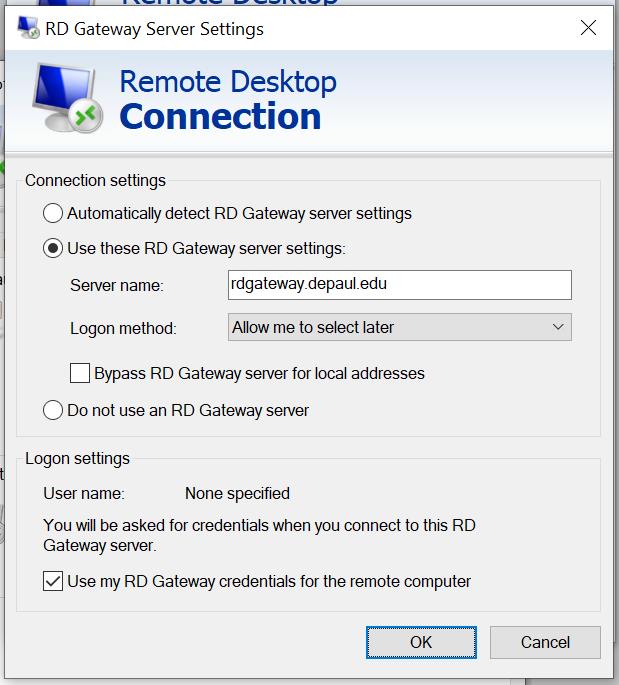 11) Click OK
12) IMPORTANT! BlueKey multi-factor authentication required: The Remote Desktop Gateway requires that all users are registered for BlueKey multi-factor authentication. Most current DePaul employees are already registered. When connecting to Remote Desktop through the gateway, make sure to have your mobile phone (for MFA phone call or Authenticator mobile app push) or desk phone (for MFA phone call) accessible. Once you attempt to connect, a prompt will be sent to your preferred verification method (Authenticator app push notification, text message, or phone call). The Remote Desktop Gateway will not notify you that authentication is required, but you still need to authenticate. Make sure to have your phone or the Microsoft Authenticator app ready.