Why Can't My Students See The Discussion Board I Created?
Typically, students can't see a discussion board because a forum was created without a topic per the image below.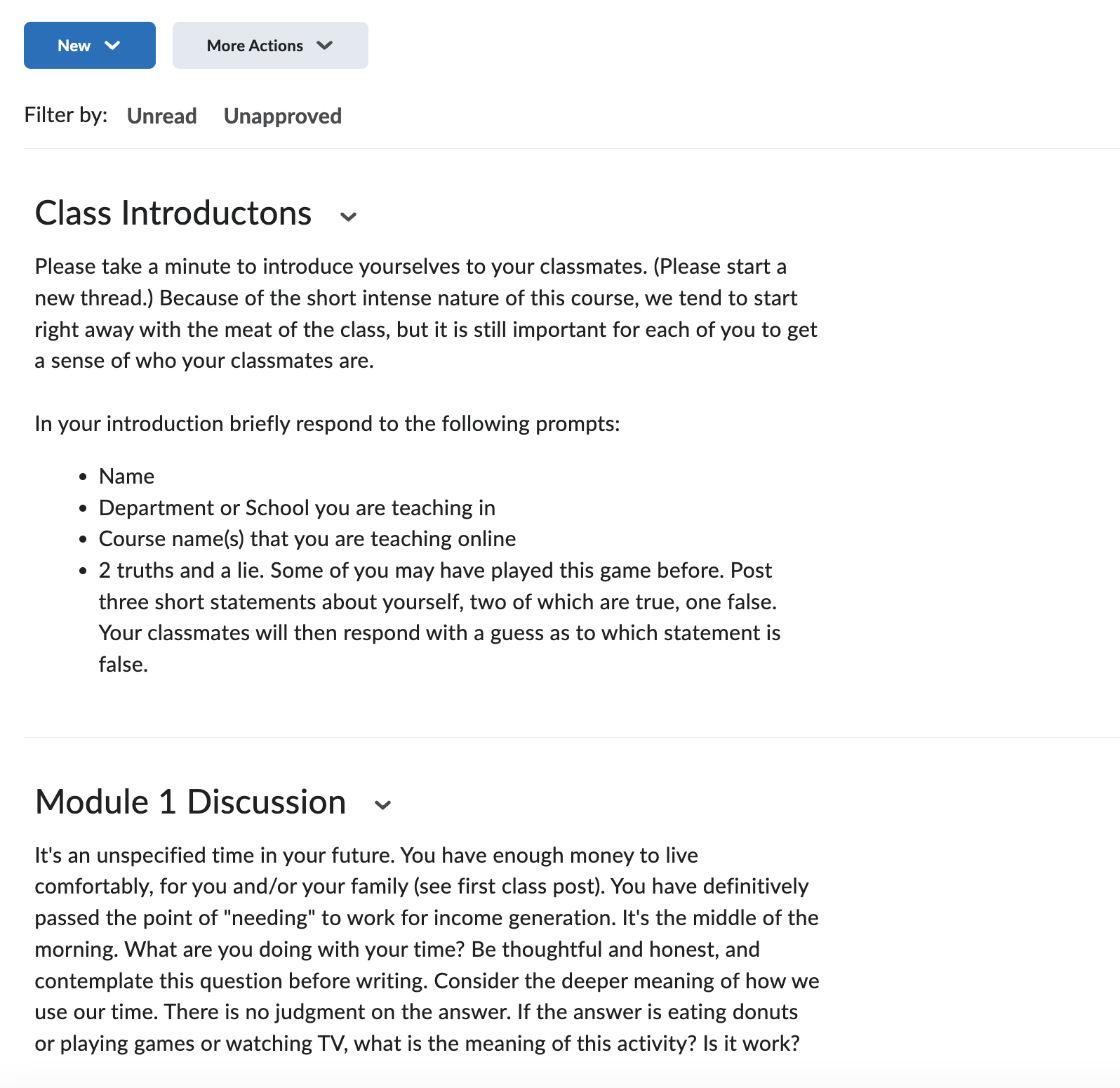 In D2L, a forum is just a box or container meant for holding discussion prompts. A topic is where the discussion takes place. Students can't post or even see a forum unless at least one topic is beneath it.
A quick way to fix this is to select the dropdown arrow next to the forum and select "Add Topic."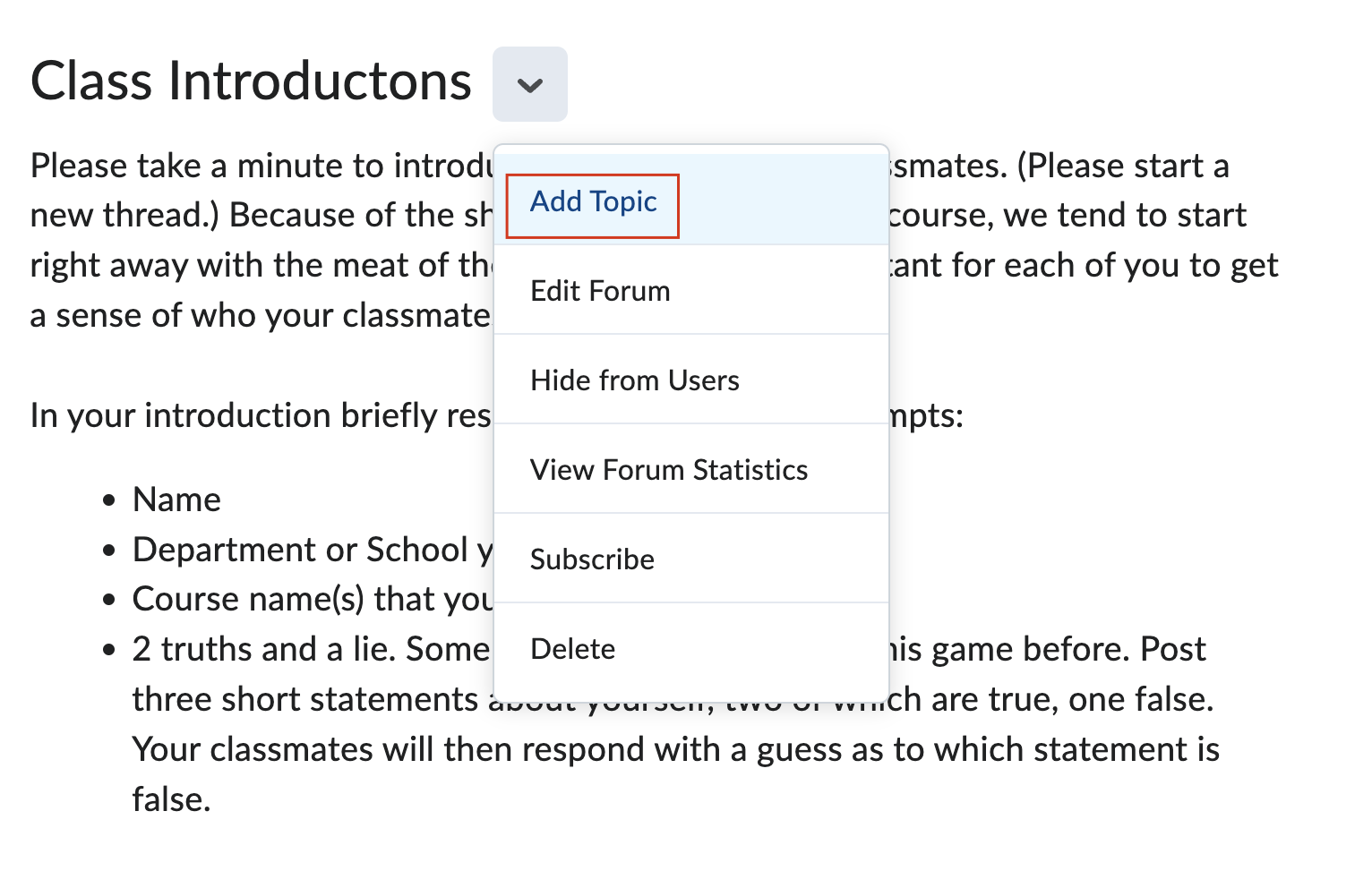 Give the topic a name, and then select Save and Close.
In the example below, students will select "Post Here" to access the discussion topic and start a new thread.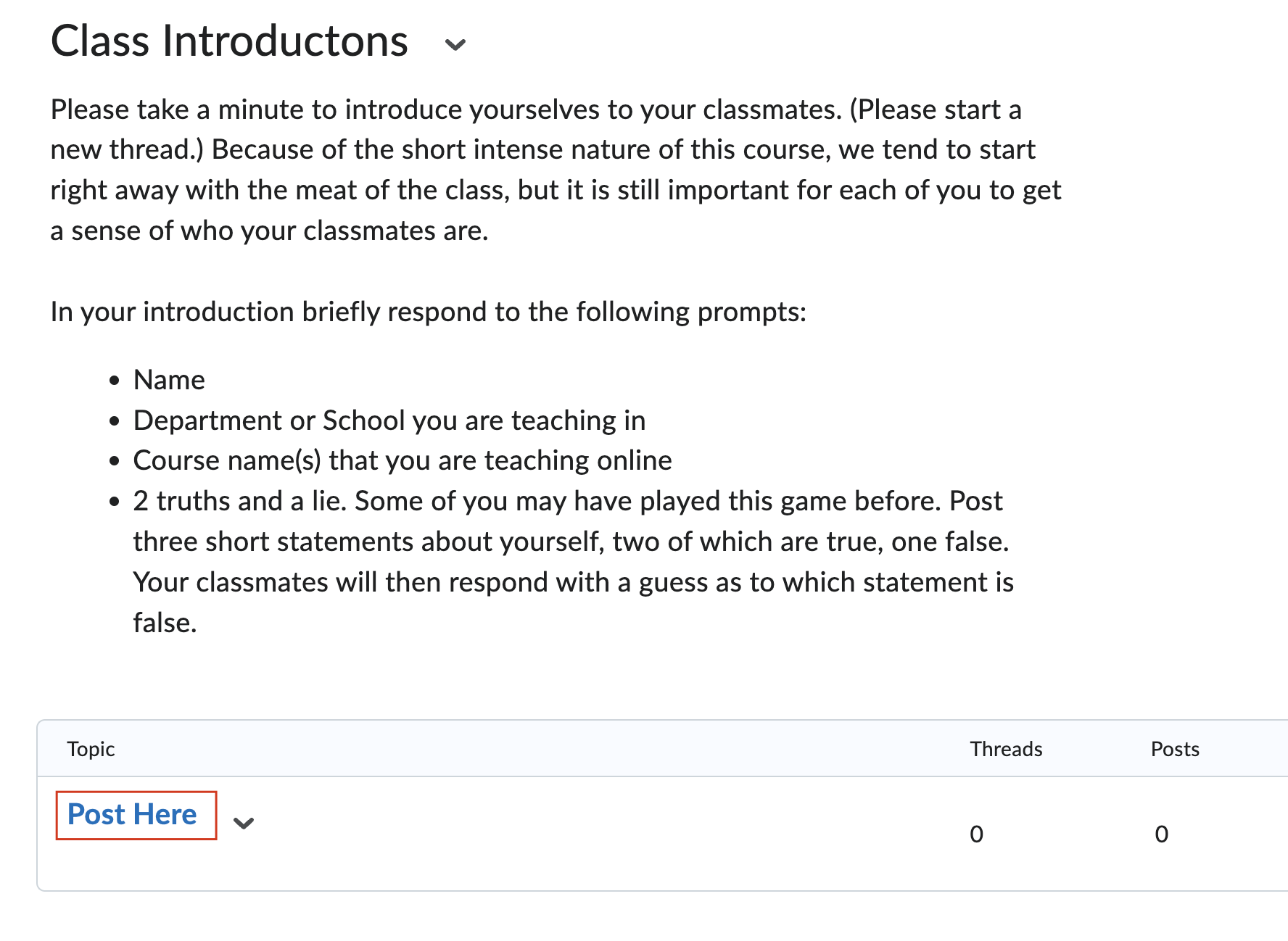 To get more information on creating discussions, view our user guide.
Credit to SRU.